Shopping for homes can be one of those challenging tasks that many people need to do. A mortgage broker can simplify the steps and the process by connecting homebuyers to loan providers, providing the application papers, facilitating the process, and guiding borrowers through the closing and underwriting procedures.
A benefit of working with brokers is that they are not employed in a specific bank. Instead, you can access a wider network of lenders and mortgage products that are available in the market. As a borrower, you can get favorable terms and interest rates when you decide to purchase a home.
Deciding to work with a mortgage broker for financing may be good for anyone who wants to simplify the process. You can know more about their processes when you visit links like https://www.wealthyyou.com.au, where you can find professionals who have your best interests at heart. You get the best deals and rates when you connect to professionals who know what they are doing.
More Information about Mortgage Brokers
A mortgage broker is a regulated and licensed professional who acts as a middleman between buyers and lenders. These experts will identify the loan rates that meet the borrower's budget, and they'll shop for other rates and terms available when it comes to house financing. Others think that they are better to deal with than bank loan officers because of their networks and access to different providers.
After they have found out the best deals that match their clients' needs, the next step is to guide the client into the underwriting and application process. These pros will be the one to compile application materials, check the credit ratings, and verify employment and income slips of the borrower. Finally, the brokers will also work with everyone involved, including the lenders, underwriter, real estate agent, and the closing agent, to ensure that the transaction is concluded successfully.
Which is Better? Loan Officer or Mortgage Broker?
Mortgage brokers often work in the financial sector, and they offer a wider range of packages to their clients. More often, the packages are tailored to their consumers' needs and budgets so that they'll have a long list of satisfied clients. The matches and the handling of the transaction are smoothly processed in exchange for a commission.
On the other hand, the loan officer will work in an individual lender corporation or bank. They can offer only a mortgage product that is approved by their specific institution. With this said, this is why many first-time buyers should go to a mortgage broker first before going to the bank if they want to get more favorable deals. You can learn more about mortgage brokers on this site here.
How a Broker Works
If this is the first time that you are buying a house, you may not have an existing good relationship with your bank. As a result, they may decline your application, and you may not be satisfied with the higher rates that are being offered to you by a private lender. You can call a mortgage broker who can help you identify multiple loan providers and programs that you can get.
Using the services of brokers will save you a lot of time. Instead of calling several unknown lenders and wasting your time reading complicated loan offers, you can simply contact a broker who'll determine everything for you. They will handle much of the leg work, and they can match you with the best ones out there.
The experts will then help you gather the documents and paperwork to proceed with the loan. They can guide you through the whole application and underwriting procedure. When it comes to closing the sale, the mortgage broker may earn a commission of about 0.50% to 3% of the total amount of the loan. These all will depend on the fee structure and agreement that you may have had with a specific broker.
How to Choose the Right People to Help You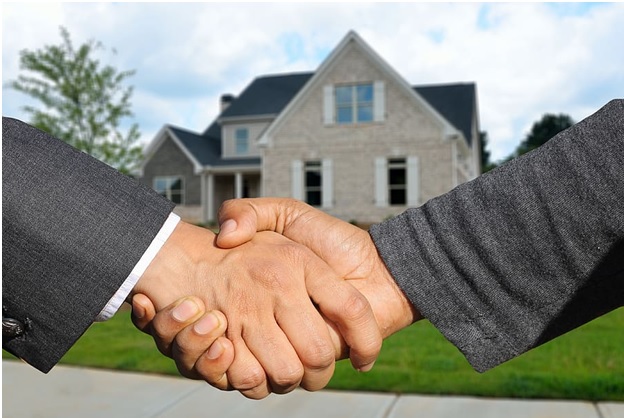 Applying for a mortgage is an invasive and personal process. You can expect that there will be a lot of questions, calls, and referrals. This is why you need to find someone with whom you are at ease, and they should have your best interests at heart. You can start your search early and browse through different companies for more choices.
1. Ask about Referrals
When you find a specific company, you may want to talk about what you need and ask about the services that they are offering. An important thing to do is check if they are connected with a local lending institution or your current bank. If you don't have a strong banking relationship, you can also ask your friends for referrals.
2. Do your Research
Research about the current interest rates in the market today and do the necessary preparations when finding a broker. You may want to search for potential loan packages online that are available near your area. Phone several professionals and compare quotes. Assess their services and offers and see which ones can provide you with high-quality or best loans.
3. Know their Fees Upfront
The broker must be transparent with you at the start. They might make it clear that they will get an upfront commission of the loan's total value. This means that if you're going to make a considerable loan, they may have greater pay-offs as well. Know more about loans here: https://en.wikipedia.org/wiki/Mortgage_loan. With this in mind, it's important to be wary of those people who try to offer you a larger loan way more than your budget.
Some professionals get paid with trail commissions. These are percentages that the mortgage broker will receive while you are paying off the loan over the years. However, the issue with this is that you won't receive additional services during the loan's life.
You must look for ones that are in great standing and who also cares about your interests. If you can find these professionals, consider yourself lucky as you may save a lot and get the best deals out there.