Do you ever have those moments where you don't know what your friends are talking about when it comes to the topic called "cryptocurrency"?
Well, don't worry. You've stumbled upon the right article to help you gain all the knowledge on that subject and how you can buy cryptocurrency as well.
So, let's start. Hang on, it's going to get bumpy.
What is Bitcoin
It's a cryptocurrency, a form of electric cash.
It's a decentralized digital currency without a central bank or a single administrator that can be sent from user-t-user on the peer-to-peer Bitcoin network, without the need of intermediaries.
Simply put, its a form of electronic cash, which you can send from one person to the other, without having to go to the bank.
Cryptocurrencies don't have any taxes or interests added to them when they are sent.
How do you buy Bitcoin
Find the Bitcoin wallet for you: A Bitcoin wallet is not exactly a coin, but something that you can store your coin in. In actuality, it's a set of keys – Public and a private key. The public is the one that you can share, to receive and send payments and the private key is like your access key, it helps you get Bitcoins and can be used to sign into your Bitcoin account when you change your device). You'll have your own address as soon as you set up your wallet.
There are many Bitcoin wallets out there, and all that you have to do is choose the right one for you. Each one has their own set of pros and cons.
Online and mobile wallets: The most convenient wallets that are used by Bitcoin users help you store your Bitcoin online through their mobile app.
Though there is always a question of safety, when it comes to mobile apps, there are apps that have been specifically designed keeping safety in mind.
Online wallet stores your Bitcoins on a cloud and you can access it whenever you want.
Some wallets are specifically designed keeping smartphones in mind, so there are no constraints for installing these apps.
Coinbase is the best and most commonly used Bitcoin wallet and Blockchain.info comes right after it.
Airbitz and Mycelium are the best mobile apps that you can install if your main concern is safety.
Hardware and software wallet: If you plan on investing and not trading Bitcoins, a hardware wallet is the best option for you. Hardware wallets also help make sure that your Bitcoins are safe. But, sadly they cost money. Some of the best Hardware Wallets are Ledger wallets and Trezor.
Software wallets are a little unsafe and if your laptop gets hacked, you could lose all your Bitcoins. But if you make sure to keep your laptop safe and malware-free then you could probably do far worse than a software wallet for your Bitcoin. Some commonly used software wallets are Electrum, Copay, and Jaxx.
Paper wallet: These wallets can be considered as one of the safest. But of course, they have their cons as well.
A paper wallet is nothing but a piece of paper that contains your Public and Private key. All that you have to do is scan your QR code to send or receive payments.
But you have to be careful with them as well, as you can easily lose it, someone could spill water on it, or someone could steal the paper as well. Make sure that when you have it on you, you keep the Private key hidden.
On the bright side, it can't be hacked.
How to buy Bitcoin with a Credit or Debit card
Now that you have someplace to store your Bitcoins, you can now buy them.
Let's take Coinbase as an example and see how you can buy Bitcoins with it.
Step 1: Sign up for an account on their website. You will have to provide identification proof and verify your credit/debit card information.
Step 2: Once you've logged on, click on "buy" or "sell." Click on "buy" and then "Bitcoin."
Step 3: Type in the amount that you're willing to buy, the inbuilt calculator will tell you how many coins it's worth.
Step 4: Click on "but Bitcoin instantly." Confirm your payment and account information and correct, then click on "confirm buy."
Pretty easy, isn't it? All that you have to do is follow the step and your good to go.
Now, let's try another method of buying Bitcoin.
How to buy Bitcoin with PayPal
If we continue to take Coinbase as an example, we'll have to know all about Coinbase and PayPal.
When Bitcoin was first launched, PayPal began to accept Bitcoin and Coinbase accepted Paypal. This was in the year 2014.
But over the years, Paypal isn't as high on cryptocurrency as it was back then, but there are still ways to buy Bitcoin on Paypal.
Strangely enough, the only way to buy Bitcoin on PayPal is not via Bitcoin exchange, it's via VixWoX – the virtual world exchange that is used to acquire currency from the famous online virtual world second life.
You can transfer your currency to SLL (Second Life Lenders), and then transfer those to Bitcoin.
I know it's a little complicated and roundabout, but it's pretty simple. Let's see how it's done.
Step 1: Create an account and fill in the necessary information.
Step 2: Activate your account, with the help of the link they give you and change your password immediately, the one that they give is temporary.
Step 3: Under "my account" on the left-hand side, click on "deposit." Go to the "PayPal Express Checkout" section, and then input how much you want to deposit, then click on "check out with PayPal."
Step 4: Now that your account is funded, find the "exchange" section, then click on the "USD/SLL" section, or whichever currency that you use. Enter the amount of currency that you want to convert and exchange it for SLL.
Step 5: Click on "BTC/SLL" under the "Exchange" section, and enter the amount that you want "exchange from BTC to SLL" section.
Step 6: Once your funds have been converted to BTC, click on "withdraw" under "my account." Enter the amount of BTC that you want to withdraw and mention the Bitcoin wallet address to send them to.
Admittedly, it's a little long and confusing, but as you keep using it, you are bound to get a hang of it.
Last but not least, let's move onto the most asked about the topic and see how it's done.
How to buy Bitcoin with cash
You'll have to admit it, the most secure way to purchase Bitcoin is via cold hard cash. You might have to go out of your way to do that, but if security is your main concern, then it's all good.
If you're in the right place, then it'll be easy for you to find Bitcoin ATMs. Some of the major cities like New York, Philadelphia, Chicago, Las Angeles, Atlanta, and Miami have Bitcoin ATMs.
Here you will find several brands of Bitcoin ATM which has different ways of verifying your wallet address and ID. But the most basic way is mentioned below:
Step 1: Press "buy Bitcoin."
Step 2: Verify your identification. This can be done in the form of a code being sent to your mobile phone.
Step 3: Provide your Bitcoin address by scanning your QR code.
Step 4: Input the cash.
Step 5: Take a printed receipt when everything has been confirmed.
Frankly speaking, no one would have thought that it would be this easy to buy Bitcoin.
Remember when we started this article and we thought that it would be ridiculously hard to buy Bitcoin?
Well, at least now you'll know what everyone is talking about and you can give in your valuable input on the subject of "cryptocurrency."
Yes, I haven't covered everything on cryptocurrency here. But you could check out our other articles and learn all that there is on the topic.
Do share the love and let us know what else you would like for us to write on (:
Author Bio: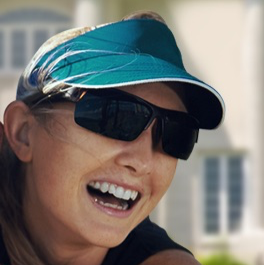 Ana Farr is the Community Manager at ecommerce-platforms.com and Unblock.net. She is a matcha and mindfulness enthusiast and loves to chat about the implications of Blockchain technology.