Some are best online Money Making Ideas
Are you looking for some extra income? Nowadays, it becomes much easier to make money online and offline to save up for vacations, shopping, and other luxurious things. In this article, you can find some genuine Money making Ideas. One can make money with or without any investment while working online. They have to do some work to earn extra money. On the other hand, passive income needs a lot of investment whereas lots of job opportunities available on the Internet. These online jobs are becoming more popular as well as one can earn high amount of money across the world. Some require technical skills whereas other does not. Actually, working from home is one of the best ways to spend leisure time. You can earn money from the comfort of home. One can find lots of ways to make quick and easy money on the Internet. Part time earning is a good option to improve financial condition as well as lifestyle. Isn't it? From this article, you can get some ideas to earn some extra money.
Free Paid Online Surveys
This is the best way to earn money from home and is suitable for most of the people including students, women's and retired person. Free paid online surveys do not require any skills for completing the job. Here, you just need to share your thoughts, suggestions and to drop review about a product and service such as clothes, cosmetics, and footwear etc. Are you thinking how these surveys work? One can easily get paid for online You can earn between 0.5 to 5 USD for posting your opinion and reviewing product or services. The payment criteria based on the geographic location and the country of participation. You need to have a computer or laptop with Internet connection for starting this job. In addition to this, you have to register with your Gmail account for survey invitations and require a payment processor such as PayPal, Payza, Perfect Money to receive your payment.
How Does Survey Panel Works?
 Actually, survey panel is a company which conducts research on products and rewards their participants with cash or gift vouchers. It requires lots of technical work to conduct a survey and the multinational companies do not have that much time to do all these activities. Hence, they hunt for survey panels to conduct surveys on their behalf. You receive an email invitation along with attached link to a survey. One has to attend that survey and answer the asked questions. It will hardly take 10 minutes to complete the survey. Once you have successfully done the process, you will be paid the promised amount into your account.
Following are the best survey websites.
Blogging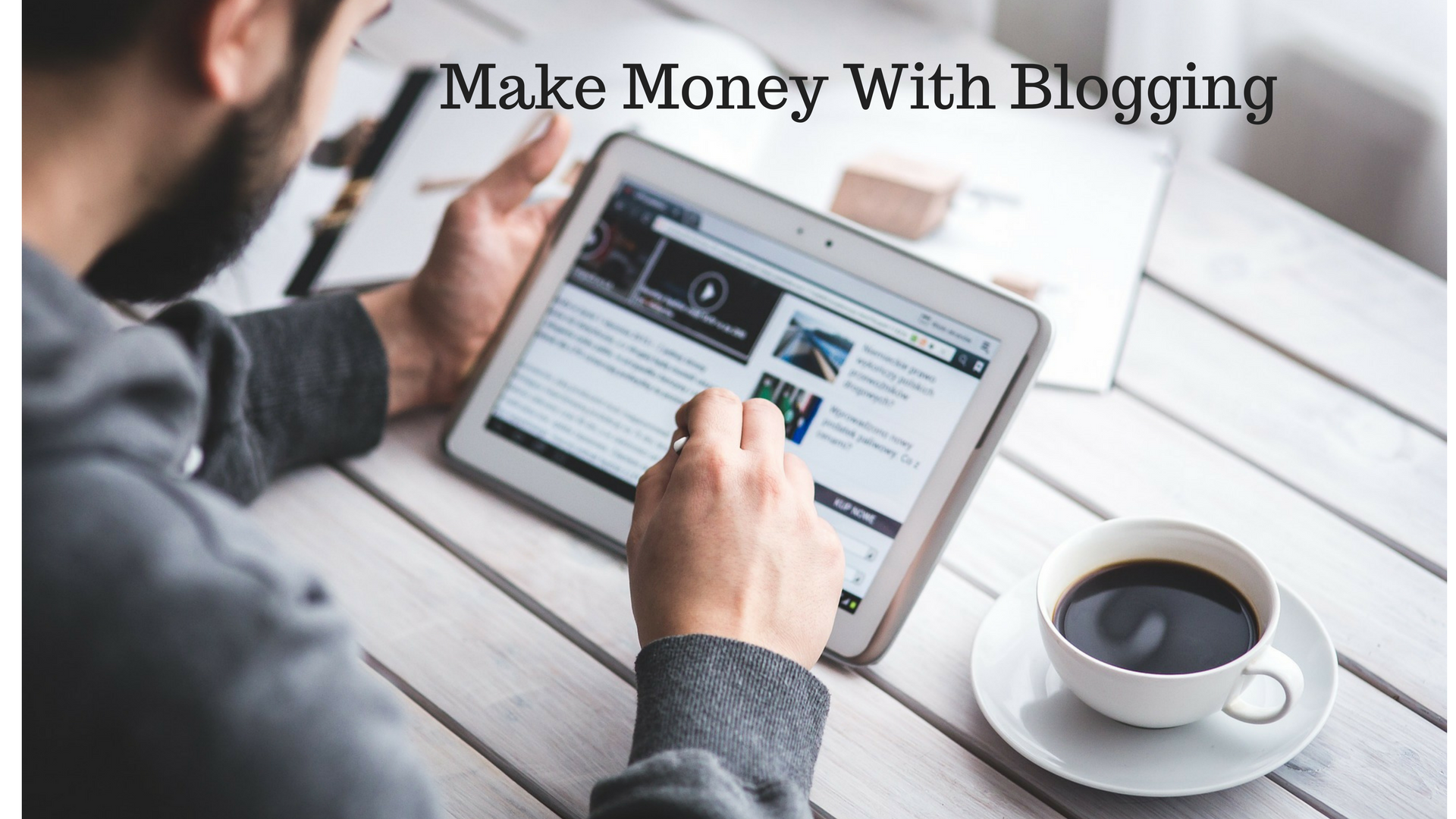 You can make money by blogging whether it is a hobby blog or business blog. To make money by blogging does not require building a company. An individual can easily earn money by doing it in a right way. Blogging is one of the best money making ideas that anyone can follow. One needs to follow some steps for making money with his/ her blog. Firstly, you have to start a blog of your interest or can also use an existing one if you have. For making the blog more interesting, one can insert more themes and templates that are easily available on the internet.
Once, the blog is created and then you have to write the eye-catching content to post in it.  While creating useful contents you can also build up a relationship with others on social media and around the web. In fact, you should have to comment on others blog and can also share their blogs to build a great relationship. After this, you have to establish a strong platform for the reputation that you want. You have to make the use of your blog to get exposure and gain the trust of others. As you have done with all this, then start thinking about the ways to generate blogging income.
Ideas to Make Money from Blogging:
The bloggers cannot earn huge money by just posting blogs. It is just a platform or home base. In contrast to building a relationship with other and creating a trust level, they have to use blogs to launch other products and services. By doing this, they can earn money. A blogger can earn huge amount of money from various money making ideas. In this work, there are endless possibilities. Mostly, bloggers use two popular ways to make money.
CPC/PPC ads (Cost per Click/ Pay per Click): You can place some ads on your content or sidebar on the blog. As a reader clicks on the ad, you get paid for that click.
CPM Ads: Cost per 1000 impressions ads pay the individual a fixed amount of money based on how many people have viewed your ads.
Blogging may seems like an easy job but almost everyone finds it difficult when they start. Because it need lots of efforts, time and patience.
One can also make money by writing sponsored posts in which you have to write about or give the review of advertiser's product or services. You can earn money by blogging in a different way.
Pre-recorded Tutorials
This is an interesting idea to make money by using your skills. It is a perfect business to make money by tutoring online. You can help students in their learning while setting your own hours. This is a traditional method of advertising as well as reaching huge customers through the Internet. One can post an educational tutorial, fashion related tutorials, online dancing and more according to their skills. You just need to post them on your website and in return get paid on every click. One has to record the video and then edit that video. While editing, you can highlight some features, add text for making content easier to follow. After editing, you have to export the video from editing format into a format that can be easily uploaded to the video streaming platform. You can promote your tutorial on your blog, which is one of the best Money making ideas. One can promote the videos in navigation as well as on sidebar in the blog. You can also promote by creating Youtube Channel. And you can also make money through youtube  The more people watch your videos means more you will earn. As the tutorial goes live, you can share it on the social networks wherever you used to market your blog.