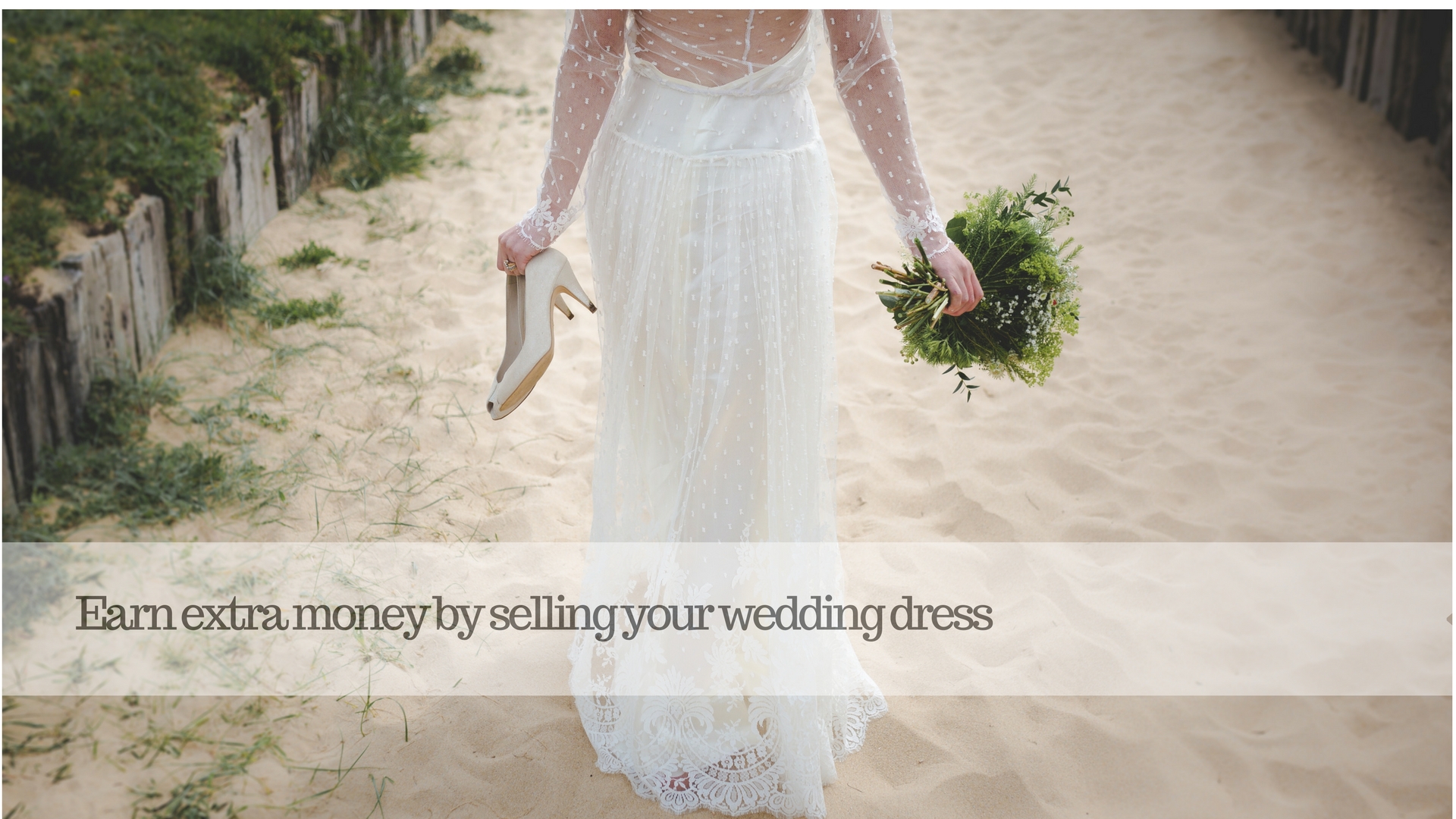 Wedding dresses are the most expensive dress of our life which we usually wear once.  And Rest of the life they just accommodate space in our wardrobe. But now we have online stores that buy wedding dresses and pay us the reasonable price.  As per the study by LYST and e-commerce website an average bride spends around $998 on her dress. Which is still a lot of money.
So if you think you want to make some extra money by selling your wedding dress then there are lots of websites which we are going to discuss.
Important steps to review before selling a wedding dress. That will get you a better price.
What is the best way to sell a wedding dress? Probably we all are not expert in this. So in order to get the best deal, we have prepared a checklist for you. Which would help you to decide where and how to sell a used wedding dress.
1. Dress Condition:-
This is the most important factor which can low down the price of your dress so please ensure condition should be good.  Some of the condition we can improve our self whether some our out of our hands like damage. this also includes how old your dress is irrespective the dress condition. The best price you can fetch at the same year when you bought. And after 3 years it would be difficult for you to sell.
2. Detail Description in Listing:- 
While listing your website to any website it is important to provide all the details and description so that it is easy for the buyer to choose. E.g Size, Designer, Detail description of style,  Ball Gown Skirt, A-line, Flared, Trumpet and Mermaid skirt.  These details provide the true picture to the buyer and reduce the difference between what they are looking and what they are going to get.
3. High-quality images:- 
Do not use blurry or faded images while listing because it does not matter how good your dress is if your images are not good chances are buyer will overlook your listing.
4. Try to list on all best sellers:- 
Most of the buyers only search dress to best sellers. So try list your dress on all best sellers. like white and ivory and plus sized.
5. Reasonable Price:-  
A reasonable price has higher chance to sell as compared to the dress which has a higher price. Now how to validate what is the reasonable price of our dress. Some website owners have provided the calculator to check the worth of our dress. Check your price at Preownedweddingdress calculator.
After validating all these information now the next step is where I can sell my wedding dress? Here are lists of websites where you can sale your wedding dress.
Following are the best place to sell used wedding dress
This website provides two packages for selling with multiple features, Standard and Premium.  Buyer pays for postage charges whereas seller is responsible for shipping through registered post.
Standard: – This includes the feature like Unlimited free edits, Live Viewer statistics and you can add photos up to 4. $20 we need to pay for the standard. And this is a one-time charge.
Premium: –  This feature includes all the features fo standard and has some additional benefits like Home page gallery, Bigger images and you can add up to 8 images.  For a premium, they charge $30 which is a one-time listing fee.
You will get the refund in case if the dress does not meet the requirements as per the listing.
This website also doesn't' charge any commission but they have fixed listing fee as per the category.  Here are the charges.
| | |
| --- | --- |
| Wedding Dresses: | $25 |
| Bridesmaid Dresses: | $5 |
| Mother's Dresses: | $5 |
| Flower Girl Dresses: | $5 |
| Wedding Accessories: | $5 |
The website claims that a listing receives almost 2000 views in 70 days of its listing period.  they also provide an additional feature to identify your shape and select the dress accordingly.
This website is to buy and sell used clothes of luxury brands through Mobile App. Listing is completely free whereas they charge 20% on selling. Buyers are responsible for shipping charge. This website allows you to sell many categories like branded shoes, handbags, Jewelry and party wear.
This is an Ireland-based website which provides two categories in the listing Regular and Premium. Where they charge 24.95 and 34.95 Euros for 36 months. Apart from wedding dress they also provide an additional category of Bridesmaid and Accessories. For which they charge 5  euro each for 36 months. If you are unable to decide the price of the dress. Just email the details and they will get you the estimated price.
Tradesy is also the best way to sell a wedding dress online. They charge $7.50 flat fee on the sale of less than $50 whereas they charge 14.9% if it is higher than $50.  You can collect your payment using Paypal, debit card or ACH Transfer.
They don't charge any commission on sale but they take $19.50 per dress one-time fee for one year. One of the renowned website for selling old wedding dress. It's not limited to wedding dress but it allows you to buy anything related to the wedding. Like wedding cake, centerpiece, makeup and much more.
The website is highly reputed due to the listing and item authentication process. They verify all the listing physically before it is approved for sale.  they charge 25% commission on all sales apart from $25 listing charge. This is quite expensive but still worth as per looking their sale and listing process.
This website is about to share and gain the idea of all the things related to marriage. Like rings, makeup, flower, Cakes, and Honeymoon. But they also allow selling the wedding dress. This website would be a treasure for those who are planning to get married. It's more like a forum for where you can discuss anything related to Marriage.
If you are looking place which provides a free listing and no commission then Smartboutique is best for you.  But they also provide a premium package which is an optional service. Premium package has additional features like putting your listing on the home page,  Better search results and you can see how many items of yours have been viewed.
They charge a one-time listing fee of 14.90 euros and listing is complete within 24 hours of the payment. You can upload maximum 7 photos. Unlimited free listing changes are allowed.
Bravobride running their business since 2008. So they have pretty good experience and they provide a free listing to all wedding items except wedding gowns. For that, they charge a flat fee of $19.95. the website is fully loaded with wedding items like Flower basket, Jeweled Lantern Centerpiece, Wedding jewelry, rings and custom wedding sets.