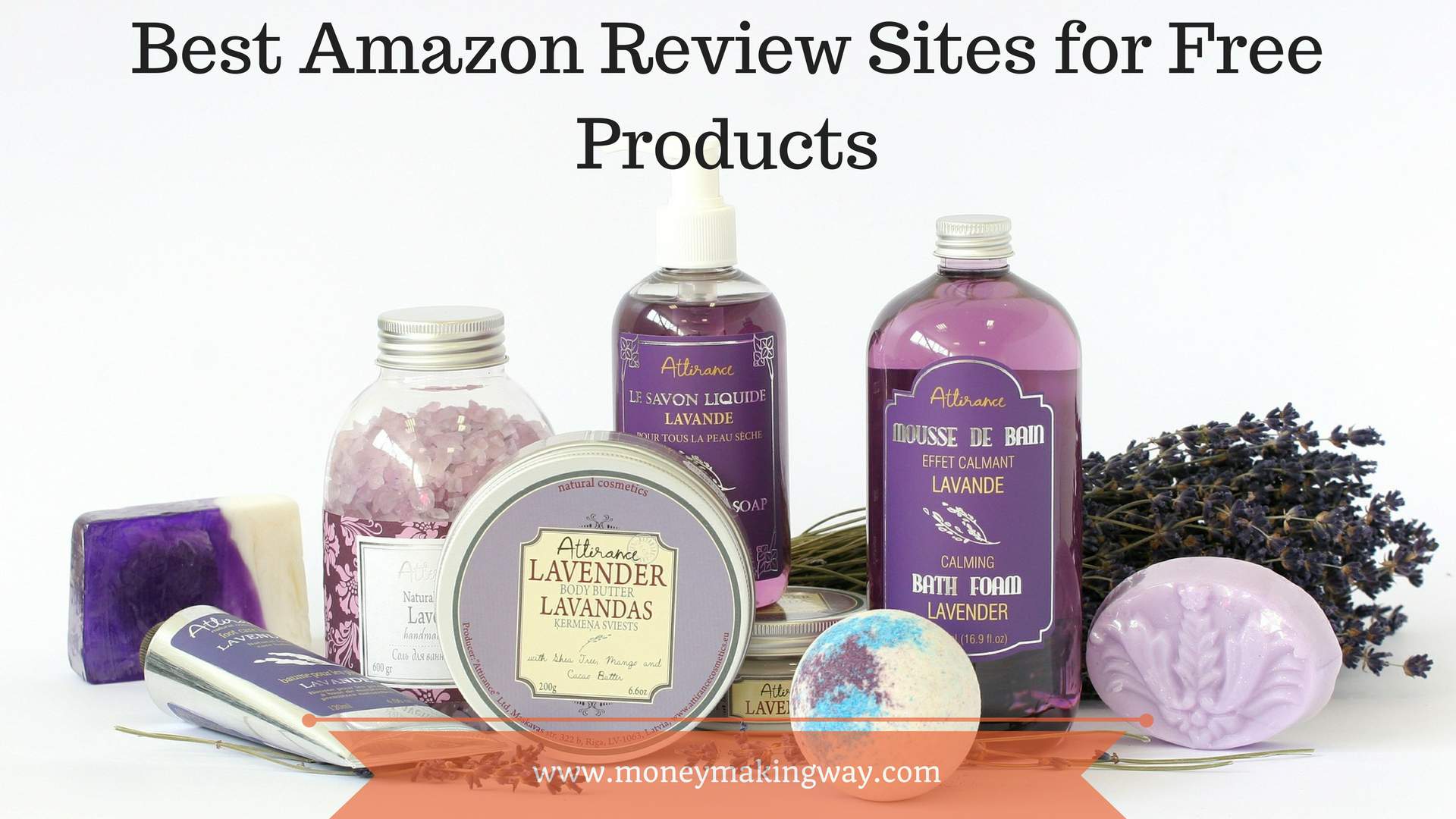 We all know that there are tons of website which provide free samples of various brands. And they are doing this so that they can promote their product and create brand awareness. This helps the advertiser to produce a better product for their targeted audience. You all must have gone through with my other articles especially those who are following frugal living life style to save money or in search of freebies. Previously we had discussed how to get free stuff online, Walmart free samples, save money with Walmart Moneycard, Walmart Savings catcher , and Product testing.  These are some of the ways through which you can save money or can get free products. But do you know that there are Review sites which also provide free samples of your opinion? And we have selected Amazon for this as it is one of biggest e-commerce where 80% of the consumers makes the transaction.
What is Amazon Review Sites?
Whenever we buy a product from e-commerce website what is the first thing we check to identify that product is worth buying? It is reviews of the product. It gives an idea how genuine and good the product is. If reviews are great then it is likely that product can be sold easily. As a seller perspective, it is the best tool to increase the sales. So there is a positive relation between reviews and sale of the product. In other words in order to increase the sales sellers are looking more reviews and you can't get it free. so they offer free and discounted products to the customers in exchange for reviews. And that's what bring review sites in the picture.
Sites offer various products through sellers to the customers and they have to share the reviews. which ultimately helps the seller to get more sales and revenue.
How does it work?
First, create the account on any Amazon review site.
Now select product which you want to. Quantity can be limited depending on the website.
Now purchase the product through a promo code.
 Once receive the product use and test it out.
After using the product now it's the time to leave the review. And inform the website so you can move for other products. You can go for next item until the review process is complete.
Following are the Amazon Review Sites
They have 4.5 Million monthly users and 70% are returning visitors. Which clearly states that they are delivering best for both sellers and buyers. They have a huge range of products including kitchen, beauty, clothing, pets, baby, kids and electronics. You can get these products on 50% discount or completely free. You just need to create the account and start surfing items you are looking to test.
One of the best Amazon review sites as they don't have any limit on grabbing the number of items. However, they have a limit of using one coupon from 10 am EST to 2 PM. So that everybody has the opportunity to get the products.
As we all know sellers give limited numbers of coupons to review sites. First, you need to create an account and you will receive a confirmation email. Once you confirm you will automatically subscribe to their newsletter. And this will help you get recent updates on coupons and deals. After that visit member dashboard and grab your coupons and purchase items from Amazon.
Giveaway provides free items like Bra, Ciftoys, socks, hydration bladder and makeup items. It includes both discounted and free items. The discount you will find up to 99%. And the list of items is also very high quality. The second best thing about this website they give 30 days of time to leave the review.
It is an e-commerce website which deals in electronics and outdoor equipment. Which includes water filters, kitchen scales, Lanterns, Powerstrips, Massager, power cords, wifi outlets, fitness scales, and body weight scales. This site is quite different than others because they promote their own products. And if you are looking free items then you have to contact them directly. Most of their items are high quality and have value around $100.
Great website but does not have a quality product like Amz Review Trader and elite deal club. Most of the items are under $9 and category of free items are also very limited. but if you are looking items like a water bottle,  Mobile Accessories, Coffee mug, and clothes are common here. You can expect 3 to 5 new offers per week.
The best thing about dealgogo is that you can snag up to 10 items at a time. And they provide discount up to 99% along with free items. Most of their items come with electronics but they also deal in beauty, fashion and baby products. Quality of the items are also very good but this is the new website in the market.
It is one of the renowned Amazon review sites which offer the free product to the customers. The best thing about this website is that here you don't need approval from the seller. And you can leave the review within 2 weeks. The only drawback we found on this website is that you can snag only one item at a time. If you need a second item you have to submit the review and inform the snagshout before selecting the second one.
They offer 20% to 99% discounts along with free products for review. They inform the deals through email so you need to enroll in their newsletter service. And this is an automatic process which where you get enrolled while creating the account. You don't need to visit the website and review the products they will let you know as soon as they receive from the sellers. And you won't find any high ticket item. Most of their items are under $10
Items listed here are cheaper than other websites and you won't' find too many products here. However, this is a 2-year-old website and has good market value. And free products are also very limited so if you get the chance make sure to grab on time before it gets run out.
The best thing about this website that they have $1 section where you will find everything in a dollar. Seller approval is mandatory and most of the items are less than $10. You will find an item like facial cleanser, Wrinkle creams, Mobile accessories, sunglasses, Coffee mug, and headbands. You need to leave the review on social media after receiving the product.
The secret deal club will provide plenty of deals direct to your inbox every morning 10 am pst. And most of their deals start at $1. Sign up claiming promo codes and then purchase the item on high discounts.
Product testing group will give you the opportunity to get hands-on various items like electronics, beauty, and fashion. They have both low and high quality of products and you will find a discount from 20% to 88% which quite good on high-quality items.
Seller approval is mandatory and most of the items fall under the category of mobile accessories, Christmas and birthday decorative items, pendants, pillow covers, Mugs, and hair straightener. They have both free and discounted items.
You won't find any high ticket item here most of the products are cheap. every time you leave a review for a product they give you another coin which you can use to get next product. So it works on coin basis.
Great list of products you will various kind of items with good discounts. The best part of this website is they run a contest every week. Joining loot hoot you get 10 entries, grabbing a deal -50 entries, Tweet, share or G+ any deal from the deal pages 1 entry each and in every 24 hours they give you a freebie.
Visibility of the website is not good as compared to other Amazon review sites. Because here you won't find any item category or details of the product. Only club joining instruction is available on the website. After registration, you will be able to receive products with discounts from 85 to 95% off on daily basis.
Here you will find great deals for the Amazon products in exchange for honest review. You have to leave the review within 2 weeks of receiving the product. Leaving review is not mandatory but they recommend it is good to leave the review if you used the product.
As per its name you will find lots of home and kitchen items. Free products are limited but you will find good discounts and deals. You will find lots of better deals under $2 to $5. However, they have some items in a range of $30 to $80.
Product Elf is not as popular as other Amazon review sites but it has a long list of products. Including Automotive, beauty, health & Grocery, books, audible, clothing, shoes, jewelry, movies, music, sports, toys, and electronics. There less free items but offers and deals on products are great. You will find lots of items where the discount is more than 90%.
Products list is not available which means you need to create an account and wait for their offers. Leaving a review on Amazon is optional but you have to post on Facebook and it is mandatory. You must leave the review within 5 days of receiving the product.
There are not many details on the website but shoppers can signup and wait for the free samples and discounted products. They intimate the shoppers through their newsletter.
Kabeldirect also works same as an honest society you need to subscribe their newsletter and they will notify you whenever there is a deal or offer. But here you will receive the deals only related with kabeldirect they don't promote any other brands. They deals in computer cables.
Shoppers will find a good list of products which include electronics, beauty, consumer goods, clothing, software, home goods and toys. Create an account and share brief detail about yourself. They will review your data and provide you compatible deals and offers.
For an honest review you will get discount from 50% to 100%. You will get products like mobile accessories,  Pin pong bats, Espresso coffee machine, weight scales and organic cotton sheet. Most of the deals you will get under $5. However you won't find any high quality or expensive product.
Company has its own product to promote which include beauty and skin care items. Most of the average price range is between $2 to $5 and they are active in US, UK, Canada, Germany, France, Italy and Spain. Company also claims all their products are completely organic.
Once you become the member of Brand awareness club you are eligible from $20 to $50 at 70-99% discount. And if you are their prime member even the shipping is free.
Most of the listed items falls under electronics and household. You will discount anywhere between 50% to 80% depending on the brand and item. You will also find some beautiful jewelry stuff with good offer.
Seller approval is mandatory here and you can get up to 80% of discounts on products. You will find huge range of products under cleaning supplies, personal care and pet supplies.
This website use multiple ways of marketing product like, product testing, Online reviews, surveys and mystery shopping. they also have good brands on their platforms like Storm, the north face, EMI , Butlins, Justseat, Next, Interflora, chipex and many more along with Amazon.
For an exchange of honest review here you can receive a waterproof Bluetooth speaker. But they don't' deal with any brands so you would be able to review only new products launched by skiva. Sign up with them and start receiving great deals and offers.
The company offer to discount up to 99% on their products and majority of these are related to beauty, health, and clothing. You will also find some other products related to kitchen, and electronics.
You can also subscribe their newsletter in order to receive the latest updates on deals and discounts.
32. Test Zone
Test zone has varieties of free products covers almost all the categories. Including swimming goggles, video games, USB cable, and mobile accessories. If products are not completely free then you would find lots of product with $.01 which also a great deal of being a product tester.
We have also seen some of the cool deals like leather belt, Sim cutter, stainless steel water bottle and kitchen items under $1
If you are blogger, experienced product tester, social media influencer or publisher. For registration, you need to share your blog, facebook profile and amazon URL. On basis of your URL, hey will decide which product they can offer you for testing.
Amz special offer discounted products up to 85% and you will also find the frequency of deals are also high. But this website charges a small fee of $0.99 per month. Which could be a problem for many testers. But we have added this list to our website because their discount percentage is higher than usual.
The website has most of the electronic products but you will also find product related to beauty, health, and lifestyles. Many products you can buy under $1 and some with a penny. completely free products are rare on this website.
Conclusion:-
Amazon review sites are the best way to save money and try out a few product of the company. Here we not only receive discounted but free samples as well. This helps us to reduce our monthly home expenses up to 70% that we spend on grocery, household, beauty, health and babies products. But here we have a limitation on a number of products at a time and frequency of getting free samples are also limited. You can't get the samples as per your need but as per companies promotion budgets and requirements.