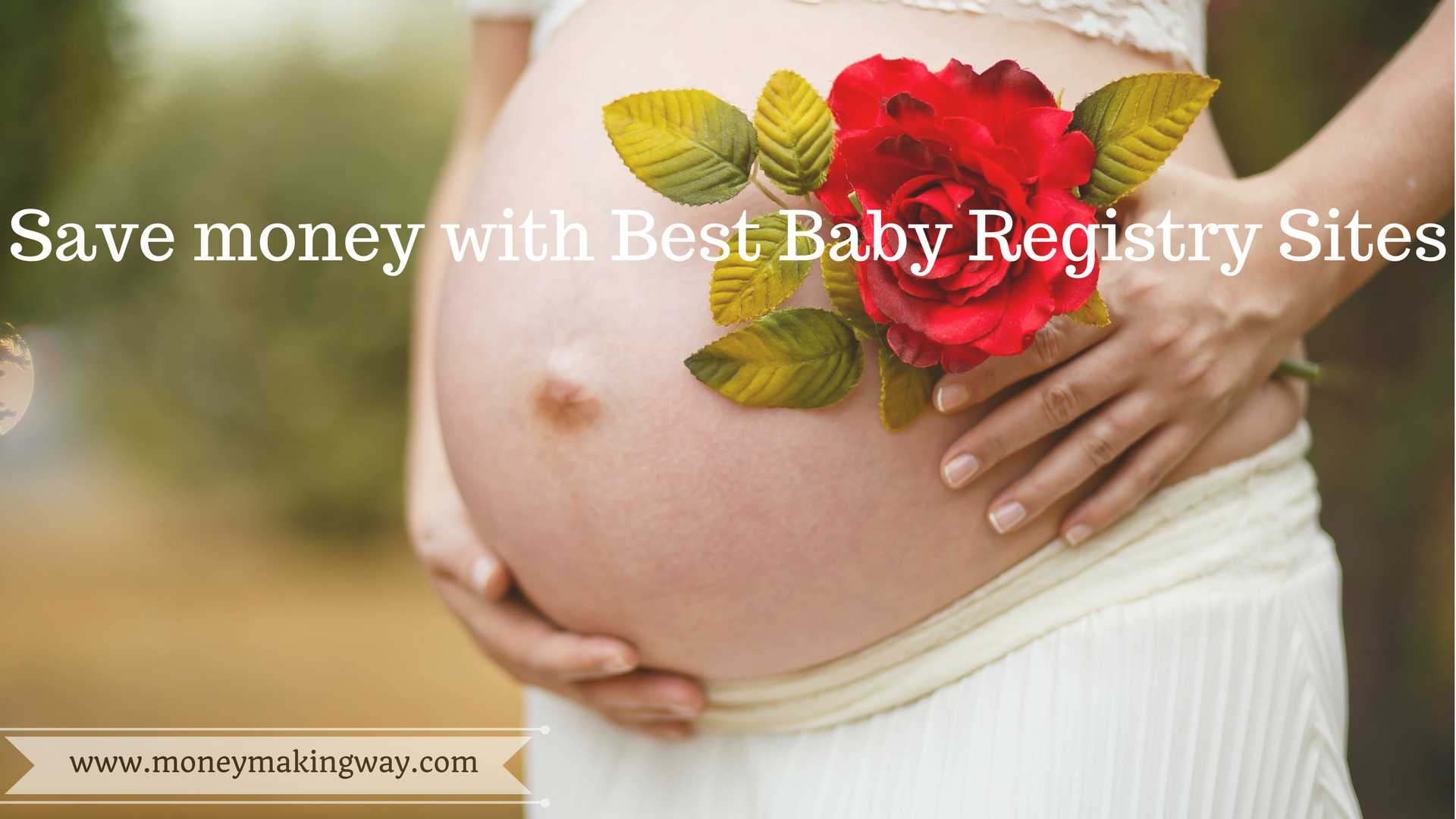 Pregnancy planning and then raising a baby is altogether a different phase of life. And in order to plan a pregnancy a women needs to prepare mentally, physically and financially. We all want that our baby should get all the best products but for everyone it may or may not be possible. Because we have a certain budget for everything. So how to ensure that we can procure all the best products for our baby within a limited budget.
Here baby registry plays an important role and it provides all the necessary products on discounted rates. Some of other benefits you can get is that you can get complete idea of necessary products which you would find in your registered account. Now days tons of brands are offering baby registry program but the most important is that which one is good for us. It may vary from company to company that a particular registry may or may not be good for you. So review all the benefits carefully so that you can choose the best one. If you do have no planning for baby then take preacution or you can use a safe period calculator to calculate your days.
We are going to discuss some of the popular baby registry which not only popular but also belong to the biggest brands such as Amazon, Walmart and target. They have attracted offers which include 10% to 15% discounts free shipping and much more.
Following are the best baby registry websites
1. Amazon Baby Registry
Amazon is the biggest consumer retail e-commerce website which has the immense amount of products listed in fact 95% of the consumer goods you can buy from Amazon. It also offers the baby registry program where you can save from 10% to 15% on baby products.
The best thing about the Amazon is that you will find most of the items that you are looking and they also provide an additional feature of the universal registry. Where you can add items to your wishlist of any other website. Check out our complete guide how to save money with Amazon Baby Registry. And if you are Amazon mom member with prime then you can save up to 15% on listed products.
2. Target Baby Registry
Target baby registry also has plenty of baby products including top brands like cloud island, Britax, 4 moms, Delta, Dr. Browns, skip*hop, and many others. They also provide universal registry feature same as Amazon to add products from another website.
A complete checklist of baby products makes this registry more unique than other baby registries. You can also track your gifting to see who gave you what and when. Their registry app makes the job more convenient and easier to access their panel. you will also get a welcome kit which contains $50 worth of coupons and handpicked samples.
They have 1,800 locations with order pickup facility which allows you to pick the goods at the store near you. Some more perks like free shipping when you spend $35 or more on gifts. And price match guarantee is an amazing benefit where if you buy an identical product on lower price from any other online store then you can claim the difference price within 14 days of its purchase. Register your account and enjoy the benefits of Target baby registry. You can also find more details on another article how to save money with Target Baby Registry
3. Buy Buy Baby Registry
Bub Buy Baby registry is biggest retail online stores for baby products. And they have more than 30,000 products including footies and items of furniture.
You can create the registry online or through the store. If you make the registry through the store a consultant will help to guide you towards products selection that best suits your needs. And you will also eligible to receive a Goody Bag.
They provide benefits like free shipping rewards for the first year, Friends referral program where you get $25 on $100 of purchase if you refer any friend, Price match guarantee, hassle-free returns, and build your registry with friends.
4. Walmart Baby Registry
Walmart is one of the biggest chain of retail stores in the united states. And you can find almost all types of consumer goods. They already have many money saving programs like Walmart saving catcher, Walmart moneycard , and Walmart free samples. Apart from this they also provide benefits to babies under Walmart Baby Registry.
You will see some of the biggest brands under Walmart including, Johnson & Johnson, Huggies, Pampers, Philips Avent, Urbini, NUK, Tomee tippee, and Fisher price
The key features of Walmart baby registry include easy returns, a welcome kit worth of $60 which may contain free samples and discounted coupons, price match guarantee. Signup with Walmart baby registry and save the money on Baby products. You can also check out our complete guide on how to save money with Walmart Baby registry?
5. Babies R US Registry
Baby R US is a part of Toy R  inc. which deals in all kinds of kids toys. They have 880 stores in united states, Puerto Rico, and Guam and more than 780 international stores including 37 countries.
The best part of Babies R us registry is that you not only save money but here you can earn money. Tell your family and friends about Baby R us Registry and get 5% on first $300 and 10% on everything you spent above that. The more gift you receive the more you will earn. Get your e-gift card and total earning after 12 weeks of baby arrival via email.
Some additional benefits like a free consultation with expert which would help you to choose the best items for your baby need, Classes and events for pre and postnatal, get 15% registry completion discounts, and 1 year free returns with no question. Register with Baby R US to get more benefits on baby products.
6. Giggle Baby Registry
Myregistry was launched in 2005 which provides a centralized registry for baby, wedding, birthday and housewarmings. Many organizations and NGOs also use myregistry as a platform for fundraising.
Their benefits include completion discount where you need to inform two weeks before your due date and they will send you 15% completion discount coupon for your remaining items, free gift wrap with no size restriction, customer shower invitation and free shipping order over $100. So signup today with Giggle Baby registry and enjoy the benefits.
Conclusion
Baby registry is an good option for those who are planning to have a baby. And it is not only beneficial with a perspective to save money but to select what is good for our baby. Apart from this you also get opportunity to make money through their referral programs. And personally I also liked their other feature such as free shipping, free returns, price match guarantee, and expert consultation. Some of the best we have discussed where as you can find many more you just need to search on internet. We have selected these on based of popularity and customers feedback.