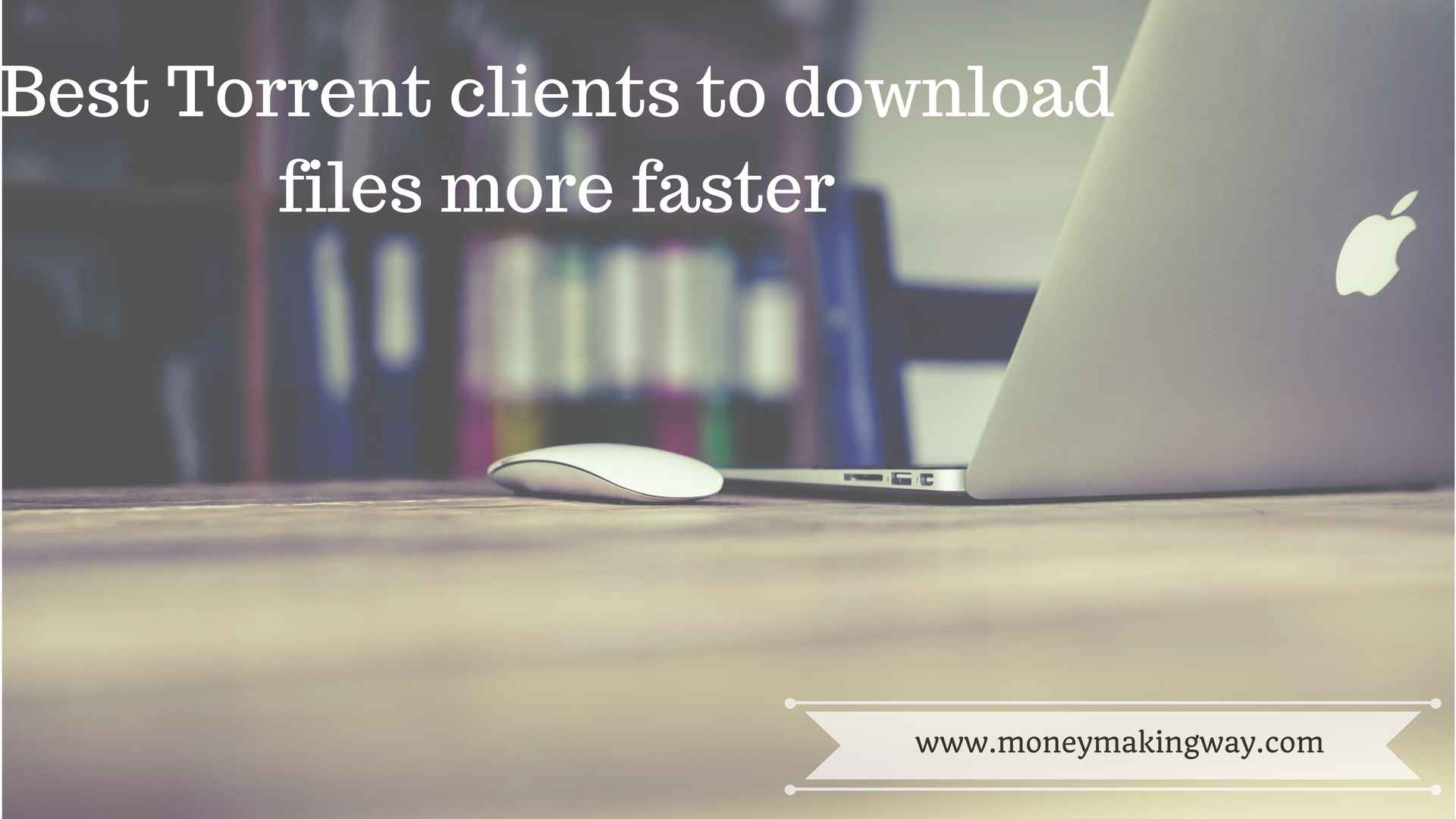 Torrent is basically a file extension which we download through BitTorrent network and the torrent client is a medium which supports these files to download. It is a peer to peer transfer protocol where users are connected to a server through internet.
It is a great source to download movies, music, games, software or any other file. And the best part is that you not only download your desired file but you can share your file with the rest of the world. For movies download, Torrent is the best place because here I can see what kind of video quality is available how fast I can download my file.
Using Torrent clients and downloading file is legal but it does not mean all the files which we are downloading is legally uploaded and free from copyright issue. So it is really important to download the file from a legal sites only. We have already published two articles related to this issue best websites to download free movies legally and Best websites to download free music legally.
Following are the Free Torrent Clients Downloader
Utorrent is the oldest and most popular torrent client which is very light only 2mb in size. I have used many torrent clients but this one is the best in all of them. Because you can create your own .torrent file, supports Mac, Windows, and Linux operating. system.
You can also download your upcoming items through their RSS feed. Just subscribe their feed and rest of the work will be done automatically.
It supports Mac, Linux, and Windows operating system. Along with this, you can also download their Android app to use this on your cell phone and tablets. It has some good features like remote administration which allows you to delete and create new torrents without connected to the same computer which you used to initiate the download.
Through their RSS feed, you can keep an update on your favorite TV shows and movies. RSS Feed push your desired item towards the download queue automatically.
Usually most of the torrent clients we need to download but this one you can use online. Which means not associated to any particular system and you don't need any remote access to manage with other systems. Simply open in any system and access your data.
Some of the best features include privacy of your IP address (hidden), no limitation of download, you get email alerts when your torrent file is ready to download.
Frostwire has a very smooth interface and easy to navigate. It is very convenient to share your own files and folders. Supports Windows, Mac, and Linux operating system. Its search capability is quite versatile as it allows you to search torrent file among all the competitive websites. And it also facilitates you by file type, size, and seeds.
It also allows you to listen to free music through internet radio stations. And you can also control the usage through their advance setting feature of bandwidth usage.
Bitlord is also popular and free torrent client which comes with great features. It supports Mac and Windows operating systems only. And you can download by magnet link, torrent, and URL. There is no limitation of data downloading but you can control your Bandwith usages with their advance setting feature.
It is compatible with any torrent site to download your file. Not like some of the torrent clients which supports only limited websites to download.
Deluge is free torrent downloader that supports windows, vista, MAC, OSX and Linux. It includes some of the cool features like you can specify your file which allows you to download only the desired file instead of the whole folder. Bandwith usage can be adjusted according to the need.
You can also prioritize your download by moving the file up and down in the queue. Download encryption can be enabled which protects your data and system both.
Qbittorent features will provide you integrated torrent search engine, Downloader and RSS feed, Prioritization of torrent, country & hostname of the peer is visible, Remote administration through a secure server and supports Mac, Windows, OS, and Linux.
It has some unique features which you won't find with most of the currently available free torrent client. It provides virus scanning facility and gives you account access with free advertisement. It supports Windows, XP, Vista, severs 2000 and 2003. And can integrate with most of the currently available browsers.
A portable version of BitComet is also available and you can also control the bandwidth usages.
It is online free torrent tool which does not require any kind of registration or installation. Gives you the flexibility to access its features through any browser and system. This works even with mobile browsers and keeps your IP address hidden.
But you can't download torrent file more than 1 GB and its download speed is about 150kb/s which is quite slower than with other regular torrents.
Miro is an HD Media player which supports almost all types of file. But it also works as a torrent downloader. It has a nicely designed interface and supports Windows, Mac, OS, and Ubuntu. Subscribe their BitTorrent RSS Feed and download your favorite TV shows and movies automatically.
It is a most popular free torrent client but supports only Mac and Linux. It supports IP filtering, peer to peer encryption, sharing own file, remote management, and provide complete flexibility to adjust and prioritize your downloads.
It is a lightweight free torrent client which supports only windows. It is certainly not good for heavy files. However, it does supports some vital features like downloading specific files and peer to peer encryption.
As compared to the other free client torrent this one has a very limited access and only good for small size downloads.
Conclusion
Whether you want to download movies, music, software or any other file nothing is better than using the torrent file. But in order download a torrent file you need a torrent client which supports BitTorrent network file. Above list has all the best torrent clients with advanced features that will fulfill your all needs. Please review all the features before installing or using a torrent client and there are lots of data which may have copyright issue so you need to be careful about that.