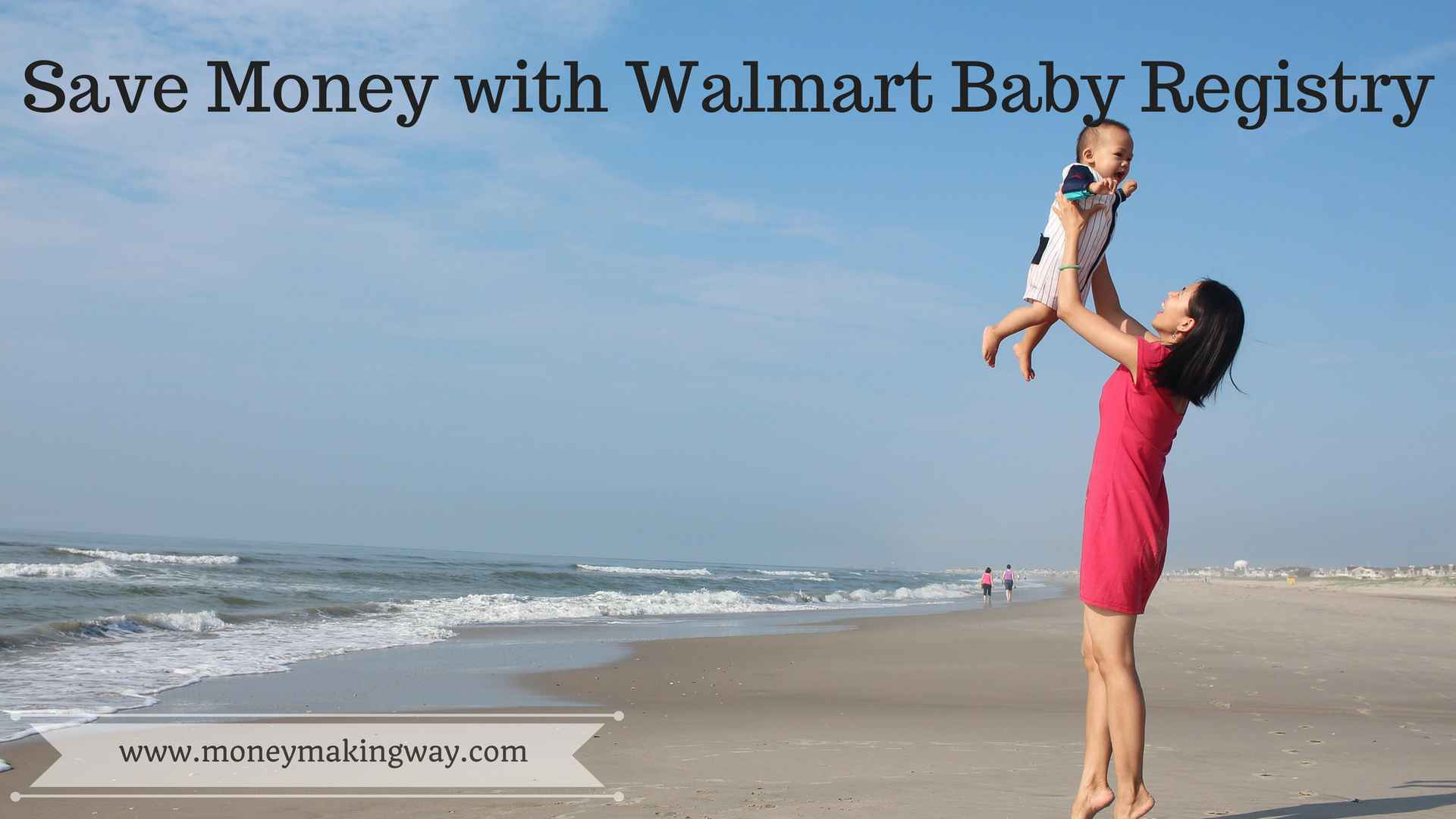 Walmart is an American multination retail chain corporation which operates as grocery and departmental stores. Its headquarters is located in Bentonville Arkansas and was founded by Sam Walton in 1962. It has 11695 stores and clubs in 28 countries.
For promotion and marketing perspective Walmart offers many money-saving programs like Walmart saving catcher, Walmart Money Card, Walmart free samples and get free money with Walmart survey.  Walmart baby registry is just one of the money saving program which is launched for babies. Here you can find discounted products and a complete guidance what you should or shouldn't buy for your baby. Apart from Walmart, there are Many another website who offer baby registry.
Before choosing any registry we would recommend to review the best baby registry sites and figure out which one is best for your baby. It is really important to review the benefits, policy, and guidelines carefully so that you can choose the best one. In this article, we will share all the details and benefits of Walmart baby registry. You can also review Best websites for the baby Registry.
How to register for Walmart Baby Registry?
For registry please visit their website and create an account. All you need to do is to provide the first name, last name, and state. After that login with your existing Walmart account. If you don't have then create one.
Then on the next page, you need to supply some more details like baby expected arrival date, your residence mailing address, Baby name and gender. Click on submit and your account is active.
In your account, you can access a checklist for items which are placed under multiple broader categories like Nursery, Car seats & Travels, diapering, feeding & Nursery, Bathing care, Health & Safety, Clothing & Shoes, and Activities & toys. You can also review inspiration tab where you can find the items as per your baby age.
Benefits which you can receive under Walmart Baby Registry
1. Welcome Box
Walmart offers welcome box which is full of baby products. In order to receive the box, you need to fill a request form. And provide the all the required details and your box will receive your box within 5 weeks. Products are not specified and it can vary from person to other. However some of the common items you will find with most of the boxes which include diapers, shampoo, body wash and breast milk storage bags. But you need to pay $5 shipping charge for this.
2.Price Match Guarantee
If you find an identical item at a lower price from online retailer or item purchased from Walmart is now listed at a lower price then you can claim the difference price. But there are some conditions apply like the product should be within return window and it does not apply to the prices offers on a special day like Thanksgiving day, Black Friday and Cyber Monday.
If you are matching the price with another online retailer you first need to call Walmart customer care and share the details. They will cross the information and let you know if you are eligible for adjustment of the price difference.  For more details please refer Walmart price matching policy. 
3. Easy Returns
In any case, if you want to make the return you can return within 90 days after the purchase. But product must be in the original packaging. There are lots of exceptions and exclusion to the return policy so please cross check your item with the return policy. Just select the category and it will show you the return exclusion and exception of your item.
4. CheckList
Once your account is active you will see a tab of a checklist. Here you will find the list of the products which you can buy for your baby. The checklist helps you decide what you should or shouldn't buy. A good way to keep the track of your required items.
5. Big Brands
Walmart offer products from some of the biggest brand including pampers, Johnson & Johnson, Huggies, Advent, Nuk, Tomee Timpee, Urbini and Fisher price. This would definitely make your shopping experience much better.
When should you start for a Baby Registry?
There is no specific time for baby registry but you should start once you discover the sex of the baby. This can make your registry more fruitful it does not help you but also your friends and family to gift you the most suitable item. If you are not planning according to the sex then you can plan your registry from the 12th week of the pregnancy.
Conclusion
The baby registry is a great way to save money and simultaneously it also guides you what right for your baby. But before you enroll for any registry please ensure to read their policies and guidelines so that you can take out most from your registry. Along with this also review the benefits that you are going to receive. We have seen many cases where customers were not satisfied with the deals and the reason was they didn't review the registry carefully.